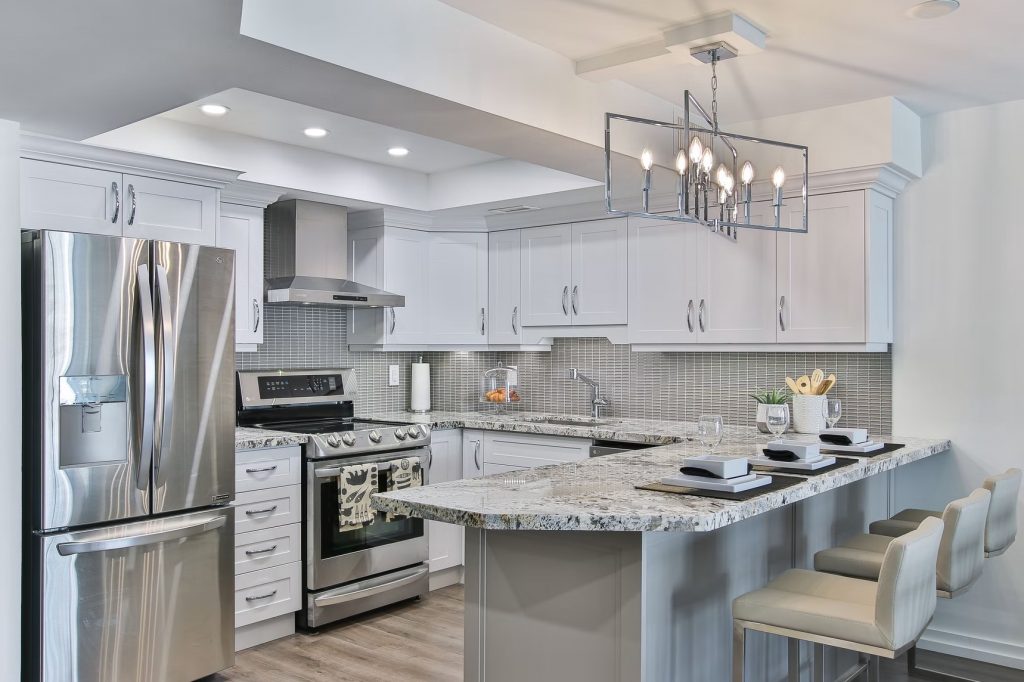 Installing a countertop in your kitchen is a great way to enhance the efficiency of the workspace. One of the primary issues to consider when thinking about integrating this fixture is the best material for your needs.
Some of the more popular Countertops recommended by most contractors include:
Granite Counters
Granite countertops are one of the most popular options when it comes to exotic stones. They are one of the more affordable options in this category and are available in several hues and textures. The average cost of these countertops can lie in the range of $2,000 and $4,500 depending on the type of granite involved and labor costs.
Laminate Countertops
Laminate countertops are one of the more affordable alternatives available in the market. They're available in a variety of colors with the surface offering a great solution for printing designs. They're also greatly stain resistant and easy to maintain. They cost between $20 and $70 per square foot on average.
Butcher Block Counters
Butcher block counters are another affordable option representing good value for money. These wooden counters are easy to clean, resistant to fair levels of impact, and simple to maintain. They cost between $50 and $70 on average. We offer a wide variety of countertop solutions at affordable rates, so call us today! Custom Royal Countertops and Tile, your preferred contractor! …