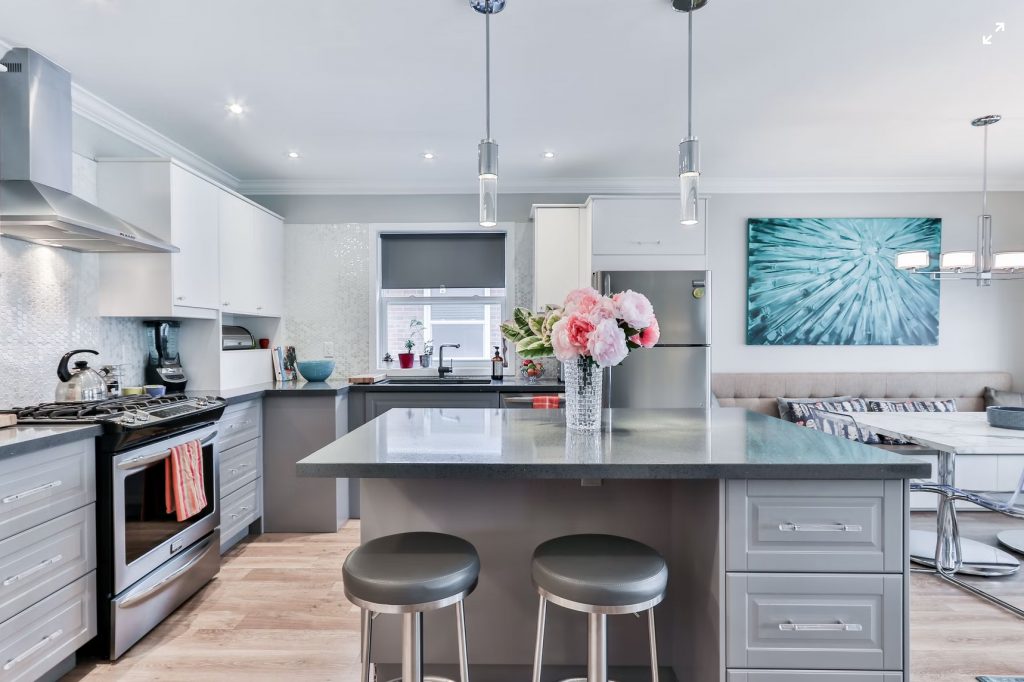 Many people are hesitant about integrating the countertop with their kitchen remodel because of the potential costs involved. However, if you're looking for an affordable means of making a noticeable impact on this room, you don't necessarily have to overhaul the whole counter. Adding a few changes to the existing design can leave this fixture looking brand new.
Some upgrades you can make to Jackson WY Granite Countertops, for instance, include: 
Revolving Spice Rack
Whether cooking or eating, spices are one of the most used items in the kitchen. Placing them on the counter in a stylish revolving rack is a great way of making them easily accessible to individuals from all angles. It also enhances the homely feel of this space.
Built In 90° Cutting Boards
Another easy means of upgrading your countertop can be by integrating an in-built chopping board with the design. You can place this feature at one of the edges at a right angle to make them easy to clear and clean after use. This feature is a great way to utilize working space as well.
Divvy Markers
You can install small line boundaries to divide your surface into three or more equal halves to help you arrange items when cooking. This system is also a good way to ensure someone doesn't encroach on your space when two people are working at the same time. For more great countertop upgrade ideas, call us today! Custom Royal Countertops and Tile, your preferred contractor!…