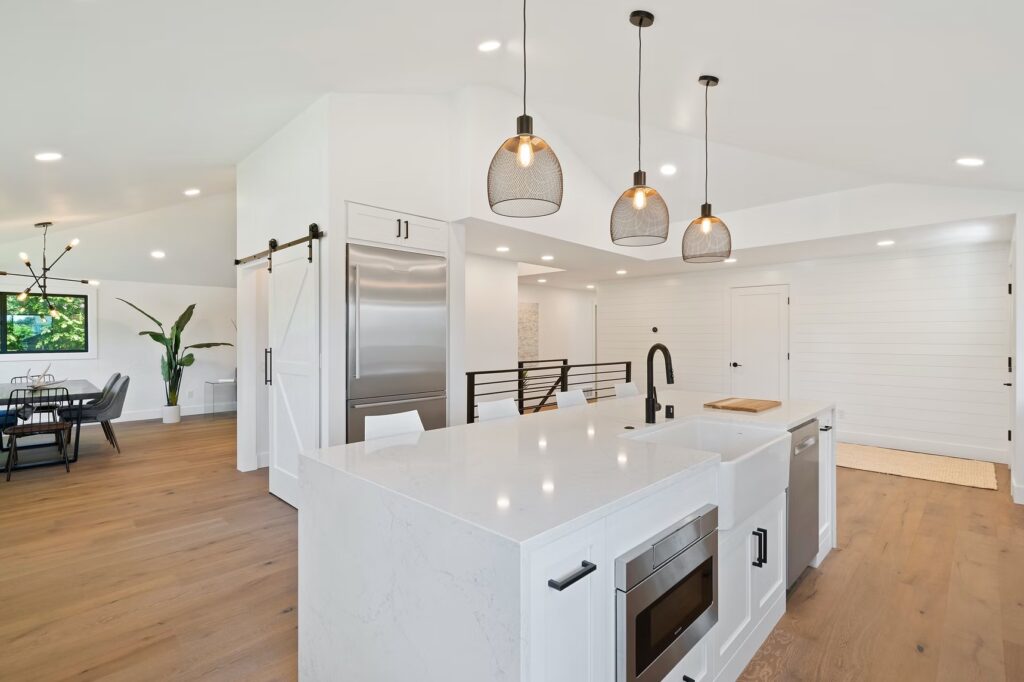 The kitchen countertop can be the primary focus of a design. It enhances the overall theme of the space. Traditional gray colors have been replaced by eccentric shades and patterns. Some of the leading modern Jackson WY countertops designs currently in the market include:
Customized Concrete Designs
Concrete is a great material as it can be integrated with several alternatives, including tiles, glass, and marble. It's also available in multiple colors and textures and works with several themes. You can combine concrete with Jackson WY granite countertops, for instance, to introduce a bespoke pattern and design.
Laminate Flexibility
Laminate has become a popular option because of its affordability and excellent mimicry capabilities. Laminate allows you to implement a variety of textures like wood, stone, and marble. You can enhance your laminate design by adding a matching backsplash to provide continuity.
Stainless Steel
Stainless steel countertops have become a popular design in modern kitchens with a tech-infused look. All stainless steel countertops immediately catch the eye when someone walks into a room and is a durable option that's easily cleaned. If you're looking for a stylish countertop for your kitchen, call us today! Royal Countertops & Tile, your preferred contractor.…