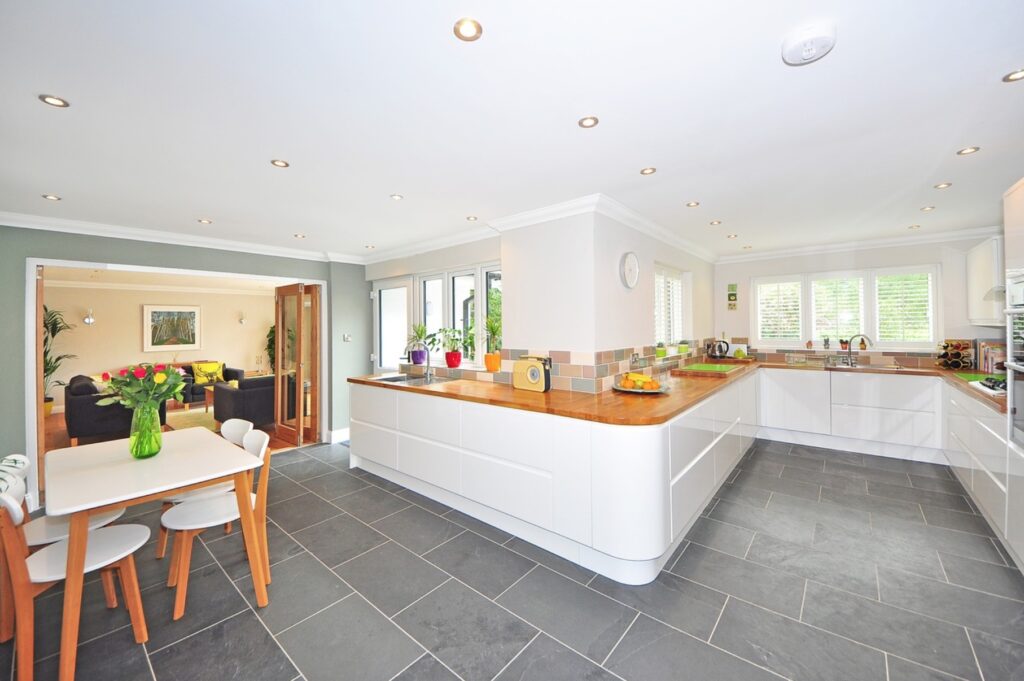 Tiling can be used with floors, walls, centerpieces, and countertops. However, different tiles are suitable for different situations. What might work with your backsplash, for instance, might not be a suitable flooring solution. Some of the best tile solutions available in the market when it comes to flooring ventures include: 
Ceramic Tiles
Ceramic tiles are a popular option available with flooring solutions because of their impressive durability and affordability. They are available in several types like glazed, unglazed, and polished surfaces to name a few. They are also easy to cut and trim when handling the tile installation as a DIY project. 
Porcelain Tiles
Porcelain is just as strong as ceramic alternatives, although slightly more expensive. It features lower levels of porosity compared to ceramic, making them a great option for bathroom and kitchen floors. These tiles come in various colors and designs and can replicate materials like marble or hardwood.
Concrete Tiles
Concrete tiles can be placed on the driveway or introduced into paths surrounding the house. Their resistance against external elements, traction, and durability make them a great alternative. Contacting an established contractor enhances your chances of a successful installation, so call us today! Custom Royal Countertops and Tile, your preferred contractor!…